Nov. 28, 2012

Media Contact: Tara Roberts, University Communications-North, (208) 885-7725, troberts@uidaho.edu; Karen Hunt, University Communications-North, (208) 885-7251, klhunt@uidaho.edu

**Note to media: Photo is available upon request

Engineering Student Receives President's Award for Minority Doctoral Candidates

In an effort to promote diversity within graduate education and recruit the best and brightest in the fields of science, technology, engineering and mathematics, the University of Idaho's President's Doctoral Scholars Award helps minority students continue their studies and research.

President M. Duane Nellis has named mechanical engineering student Anthony Rey DeLeon the recipient of this year's award. DeLeon will receive $50,000 annually for three years, which will cover his tuition and fees and provide him a stipend. The scholarship may be renewed for a fourth year.

DeLeon, who is from Filer and is of Hispanic heritage, graduated summa cum laude with a bachelor's degree in mechanical engineering from Boise State University and completed his master's degree at BSU with a 4.0 grade-point average. He is studying for his doctorate at U-Idaho's Boise campus, continuing research he worked on while earning his master's. Ralph Budwig, director of Boise Engineering for U-Idaho, served on DeLeon's thesis committee and recruited him to UI Boise.

DeLeon's research involves developing new approaches for wind forecasting simulations on affordable supercomputers to help energy companies predict shortages or surpluses of wind power. He said he is thankful for the chance to continue this important work.

"I feel greatly honored to receive such a prestigious award," he said.

The Office of the President engages science entities across the university on the program and potential recipients. Included as partners are: Idaho Experimental Program to Stimulate Competitive Research, EPSCoR; IDeA Network of Biomedical Research Excellence, INBRE; Center for Biomedical Research Excellence COBRE; the Office of Research and Economic Development and the University of Idaho's College of Graduate Studies.

"This award was established to provide competitive financial support on par with the best universities in the country and foster opportunities for minority doctoral students in STEM programs at the University of ldaho," Nellis said. "Our institution is committed to be a leader in science and engineering innovation, a commitment that relies on diversity and multiculturalism to drive that innovation."

DeLeon is the second recipient of the President's Doctoral Scholars Award, which is given annually as long as funding is available. Funding is currently provided by Idaho EPSCoR, INBRE, and the Institute for Bioinformatics and Evolutionary Studies, or IBEST.

# # #

About the University of Idaho

The University of Idaho inspires students to succeed and become leaders. Its land-grant mission furthers innovative scholarly and creative research to grow Idaho's economy and serve a statewide community. From its main campus in Moscow, Idaho, to 70 research and academic locations statewide, U-Idaho emphasizes real-world application as part of its student experience. U-Idaho combines the strength of a large university with the intimacy of small learning communities. It is home to the Vandals, and competes in the Western Athletic Conference. Through the university's $225 million Inspiring Futures capital campaign, private giving will enhance student learning, faculty research and innovation, and a spirit of enterprise. Learn more: www.uidaho.edu.
---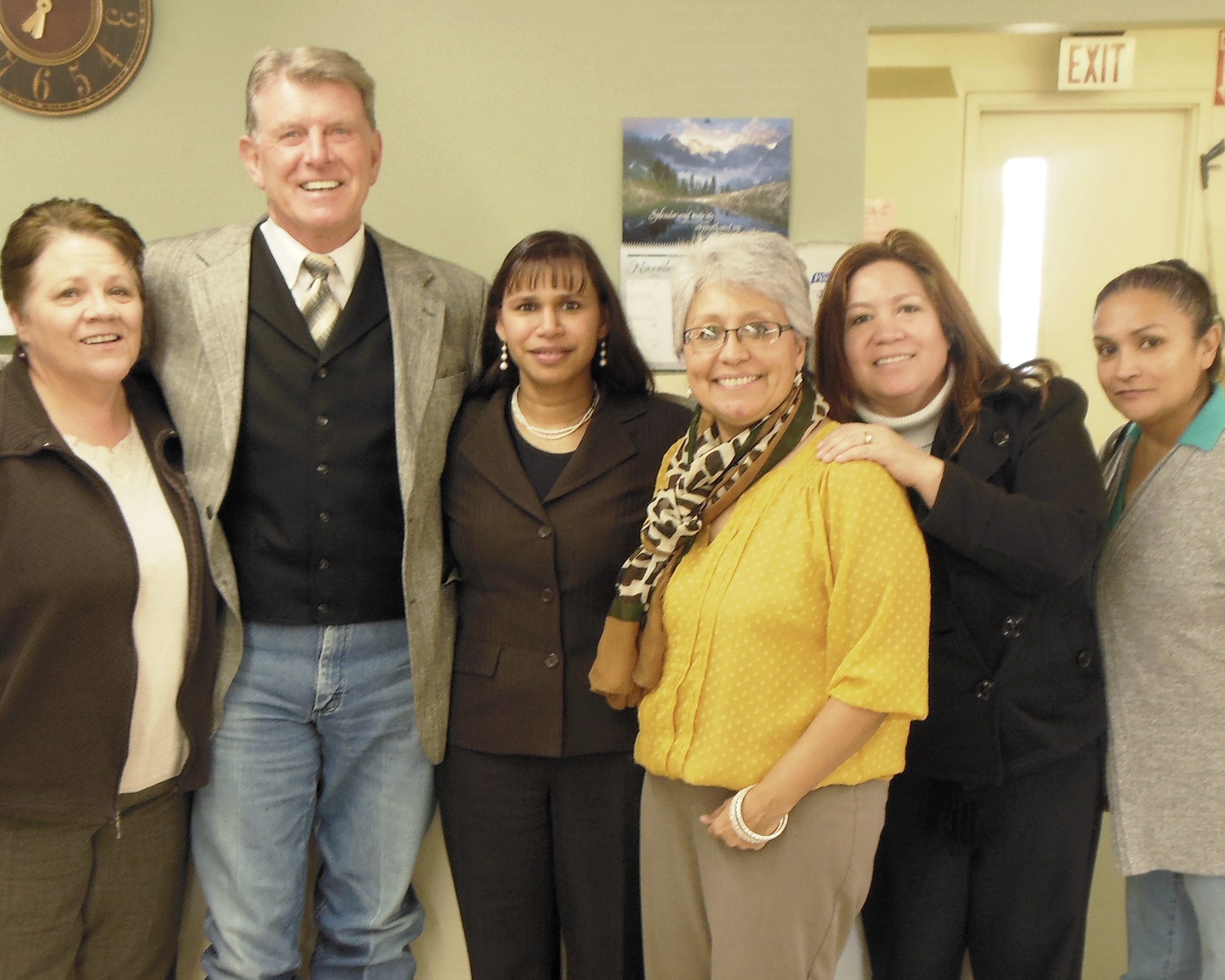 Women of Today & Tomorrow

Les comparto, con sincera admiración y cariño, del premio que acaba de ser otorgado a Antonina Robles por la organización de las Girl Socuts. El premio es dado a mujeres que destacan en el impacto que tienen en el estado. Le ha sido otorgado por el ejemplar desempeño que ha tenido en lo personal y en lo profesional. En especial por su labor, de liderazgo y promoción de la educación, entre los jóvenes de nuestra comunidad.

Les agradeceré compartan y den promoción de la participación e invitación, anexas en el email de abajo, entre los grupos de contactos que consideren pertinentes. Ojala y podamos compartir con Antonina este especial momento. Les invito a que la acompañemos en la ceremonia de premiación, como comunidad hispana que tiene la bendición de tener personas como ella!

El dinero recaudado, en dicho evento, es destinado a los programas estatales de las Girl Scouts de Silver Sage. Esta organización hace un esfuerzo consiente de servir y reconocer, sin diferencia alguna, a las niñas y mujeres de este estado.

Saludos!

Patricia Canto
Sal y Luz Radio / 1490 AM
www.salyluzradio.com
(208) 629.4839
(208) 340.2720 cel
Patty_canto@hotmail.com

For more information go to:
FRESNO, CA-El presidente Barack Obama impuso hoy la "Medalla de la Libertad", el máximo honor civil que se concede en EE.UU., a la activista mexicoestadounidense Dolores Huerta y otras 12 personalidades a las que calificó como "héroes individuales".
"Cada uno de los que está sobre este escenario ha marcado mi vida de forma profunda", dijo Obama durante una concurrida ceremonia en la sala Este de la Casa Blanca, en la cual citó algunas de las hazañas de los galardonados.
Así, el mandatario destacó la militancia de Huerta para organizar a los trabajadores del campo y cómo ella le dejó pasar el haberse "robado" la consigna de "¡Sí se puede!" para su campaña electoral de 2008.
Huerta fundó en 1962, junto al fallecido César Chávez, la Asociación Nacional de Trabajadores del Campo, que pasó a convertirse en el influyente sindicato de campesinos "UFWA".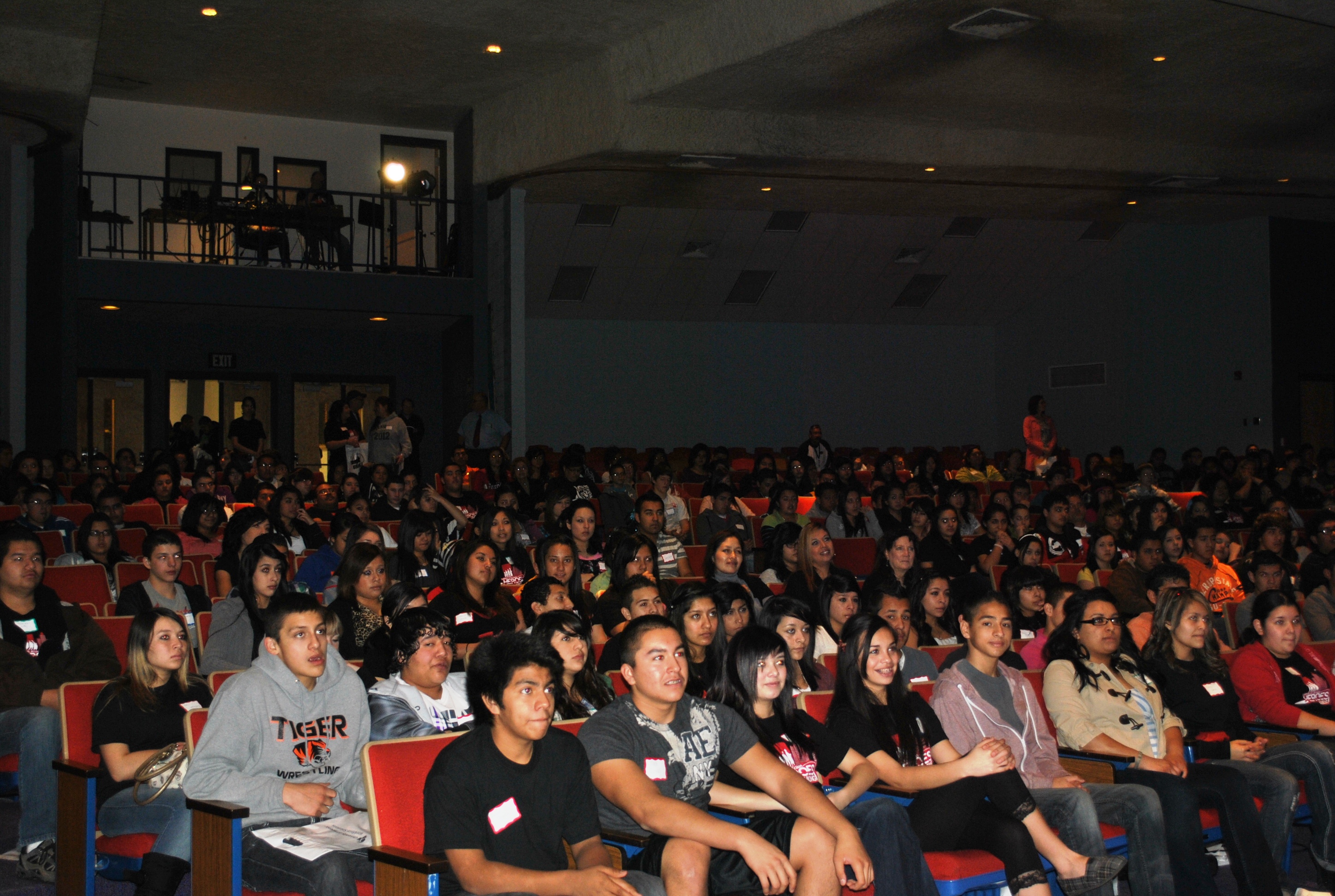 Latino Students Attend Leadership Series
Jerome, Idaho (KMVT-TV) National training is being launched for the first time in Idaho called the Student Leadership Series.
Its goal is to help create a generation, in which every student begins to understand how to transition into higher education.
Friday's series was specifically geared toward the Latino population.
And, it's safe to say many of the students went home with a new perspective on how they can achieve their goals and what their capable of.
Students at Jerome High School cheered loudly, as a nationally recognized Latino speaker talked with the roughly 800 kids about their future.
"We're here to encourage and really try to motivate students to stay in school and to improve their academic performance, to focus on graduation and to be thinking and planning for post–secondary education and training," said Juan Andrade Jr, President of the U.S. Hispanic Leadership Institute out of Chicago, Illinois.
For Selena Garcia, the message was loud and clear.
"It showed me that just because people say we're Latinos and we can't do much they're wrong and we can," said Garcia, a Jerome High School Sophomore.
Andrade hopes to inspire the young Latinos to dream big.
"Just as we are fueling the population growth in America we want to also fuel that work force that is well educated and prepared," said Andrade.
And, to overcome some grim statistics.
"Right now just a little over 12% of Latinos have gone on to complete their bachelors degree, only 4% have obtained a masters degree and less that 1% have a college degree. That's not good enough," said Andrade.
One of the biggest problems Andrade feels Latino students are facing today...
"More Latinos are getting into college today than ever before. We're able to get in, but we can't stay in. Not because we can't do the work, but because we can't afford it. We don't have the money," said Andrade.
Friday, students at Jerome High School were given a CD with a list of national scholarships.
"There's a high demand for bilingual and bicultural individuals in the workforce and unless we start to move our youth in the direction of continuing their education we're always going to lag behind," said Margie Gonzalez, Executive Director of Idaho Commission on Hispanic Affairs.
All the more reason to motivate today's youth.
Gonzalez hopes the leadership series will act as a model for schools statewide.
For more story 11 KMVT
Story Created: Mar 16, 2012 at 5:20 PM MDT (Story Updated: Mar 16, 2012 at 5:55 PM MDT )
---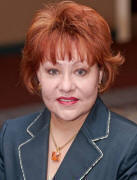 Maria Rita Jaramillo

WASHINGTON, DC-The National Latino Children's Institute (NLCI), whose mission is to focus the nation's attention on the contributions and challenges of young Latinos, recently met to elect its new leadership and develop their strategic priorities for the new term.

María Rita Jaramillo, a national Latina leader and advocate for women and children was elected Chair of the Board of Directors.

"We will continue to advocate for Latino children and those children who are most vulnerable. Today 25 percent of kindergarten children and 20 percent of all public school students in America are Latino. It is clear that the success of America is inextricably linked to the success of Latino children. We will celebrate every success, and continue to move forward on behalf of our children and our country's future," said Jaramillo.

She is currently with the National Education Association and has held senior management positions in four federal agencies. Jaramillo formerly served in the Clinton White House and as Chief of Staff to U.S. Congressman Rubén Hinojosa. She has also held leadership positions in a number of community organizations including: Vice Chair of the Congressional Hispanic Caucus Institute, Founding Class of the National Hispana Leadership Institute, Co-Chair of the Harvard Journal of Hispanic Policy, National President of MANA and others.

For more story and information www.nlci.org

Lines are from National Latino Children's Institute
Join us in congratulating Idaho National Laboratory for the effort on reaching the Hispanic population. Click on picture for full details in page 45.
Below is a list of the 100 most influential Hispanics for 2009, which is identified annual by Hispanic Business magazine. For profiles of these influentials and further information, click here. For an analysis of this list, see the current issue of Hispanic Business (October 2009), pp. 14ff.